Registration has closed
Contact us via these channels
Email
info@NRyouthfootball.com
NRyouthcheer@gmail.com

Phone
440.794.1599
League Details:
8 week seasons including playoffs

Equipment & facilities provided

Jerseys with last name

Learn teamwork and skills
Tackle Equipment Handout  -  Changed to July 21/22   

Equipment will be fitted and handed out at the Abbey Road Self Storage at 12777 Abbey Road in North Royalton.  
Teams must go in this order first, and then we will fit the individuals who cannot make either day on a case by case basis. There will be NO EXCEPTIONS to this.  
Sunday July 21
10:00 - 11:00 AM  - 6th graders only (varsity)
11:00 AM - noon - 5th graders only (junior varsity)
noon - 1:00 PM - 4th graders only (sophomore)
1:00 - 2:00 PM - 3rd graders only (freshman)
Monday July 22
530 PM - 8:30 PM all ages 
Tackle Only - Optional Conditioning Sessions - July 23-25

Tackle practice begins the week of July 28.  For families out of town that week, NRYF will offer optional conditioning sessions on July 23, 24, and 25.  Time and venue TBD - your coach will email you with exact details.
Pre-Participation Physical Form  

Here is a link to a pdf file with the physical, Return to Play (concussion), and Lindsay's Law (sudden cardiac arrest) forms.  These must be completed for all participants - tackle, modified tackle, flag, and cheer.
NRYF joins Ohio Gridiron Youth Football 
Effective February 2019, we have joined the Ohio Gridiron League to better align ourselves with the programs in the Suburban League. 
Other Ohio Gridiron participants are Stow, Highland, Revere, Copley, Cuyahoga Falls, Kent, Ravenna, Mogadore, Field, and the Akron Titans.  
Wadsworth and Norwayne will also be joining the Ohio Gridiron for the fall season.
DICK'S Sporting Goods  -  Coupons good until December 31, 2019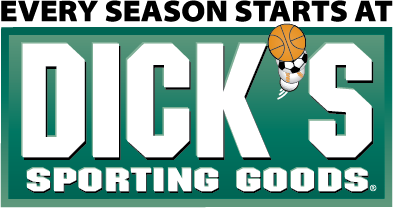 Once again DICK's Sporting Goods has sponsored North Royalton Youth Football by providing some free equipment and financial support.  Please consider giving DICK's your patronage.  Here is a link to some online coupons to print or display on your smartphone at checkout.   


About Us
North Royalton Youth Football is a volunteer non-profit organization that provides tackle, flag, and cheer programs to children residing in the North Royalton School District.  Our enrollment includes participants who live in North Royalton as well the portion of Broadview Heights that is served by the North Royalton School District.